Picture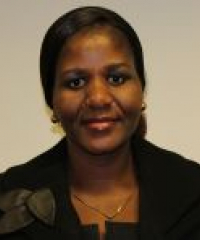 Office
Block 244L Room 133
Professional Qualifications
Master of Arts (Development Studies) – University of Botswana (2011).
Masters of Arts in Applied Sociology Northern Arizona University (USA), (2010)
Post Graduate Diploma in Education, UB (2007).
Bachelor of Arts Sociology and Environmental Science)
Brief Biography
I am a Criminology and Sociology Lecturer in the Department of Sociology at the University of Botswana. I previously worked as a Research and Teaching Assistant at Northern Arizona University in the US. I have also worked shortly in the Gender Unit at SADC Secretariat where I conducted research on progress on the fight against GBV and HIV/AIDS in the SADC member states.
I began my post-graduate training at UB, studying for MA in Development studies, through which in 2009 I got a visiting scholarship at Northern Arizona University (NAU) where I later graduated with MA in Applied Sociology. I am currently pursuing a PhD in Sociology at UB. In 2014, I conducted a study on the Impacts of Transnational Education for the British Council as the In-country Researcher (Botswana). The British council commissioned McNamara Economic Research (MCER) to undertake a programme of research on the impacts of Transnational Education (TNE) in 11 host countries.
I have also provided training for teachers and students on Children's rights, stigma and HIV/AIDS and wrote an Internship Manuscript titled Sexual Reproductive Health Rights of Women Living with HIV/AIDS during an internship at BONELA. I also advocate for children's rights and have since co-founded an NGO called Botswana Organization for Fathers and Children at Risk (BOFCAR) to lead and coordinate strategic work efforts that are bringing multiple voices to the table to make systemic changes for children and family well-being.
Teaching Areas
I teach introductory courses in Sociology and Criminology. Courses ever taught include the following undergraduate courses;
Crime and Punishment in Contemporary Society (SOC/CJS 130)

The Social Structure of Society (SOC 122)

Introduction to Criminology (CJS 121)

Theories of Deviance and Crime (SOC/CJS 125)

Introduction to Sociology (SOC 121)
I serve as the coordinator for SOC 122 since 2014.
Research Areas
My research interests are; Formal organizations, Change Management, Mixed Methodologies, gender and HIV/AIDS, Children's rights, Deviance, Educational Technologies in higher education institutions.
Selected Publications
Nkhukhu-Orlando, E., Brown, B., Wilson, D. R.,  Forcheh, N. Linn, J. G. & Fako, T. T. (2019). The Affective Commitment of Academics in a University in Botswana. International Journal of Educational Administration and Policy Studies, 11 , (2): 12-19.
 Fako, T. T., Nkhukhu-Orlando, E., Wilson, D. R.,  Forcheh, N. & Linn, J. G. (2018). Factors associated with organizational commitment of academic employees in Botswana. International Journal of Educational Administration and Policy Studies, 10 (6):  56- 64.
 Nkhukhu-Orlando, E. (2015). Technological Changes at the University of Botswana: Academics and Blended Learning.  ECEL2015-14th European Conference on e-Learning.
Fako, T.T., Wilson, D.R., Linn, J.G., Forcheh, N., Nkhukhu, E. & Harris M.A. (2014). Desire to Work in an Organization Forever among University Employees in Botswana. Journal of Public Administration and Policy Research, 6(1), 8-15.