Picture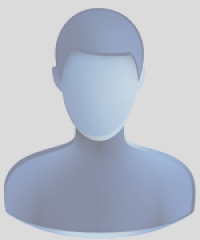 Office
Block 247 Room 478
Professional Qualifications
PhD in Sociology (University of Essex)
MA in Sociology of Development (University of Essex)
BA Social Sciences  -Sociology and Public Administration (University of Botswana)
Brief Biography
Dr Latang Sechele joined the University of Botswana (Department of Sociology) as a  lecturer in 2000 from Rural Industries Innovation Centre where he worked as Chief Extension Officer responsible for surveys. Prior to this he had worked as an Urban Sociologist in the Applied Research Unit in the Ministry of Local Government, Lands and Housing.  His research and teaching interests are in  youth labour markets, self-employment, development policy analysis, sociological theory and research methodology. He has over 25 years of experience in research and consultancies for government and nongovernment organizations.
Teaching Areas
Introduction to Sociology
Sociological Theories (Micro and Modern)
Data Analysis and Report writing
Work and Employment
Sociology of Development
Research Areas
Youth labour markets in Botswana
Self-employment
Development Policy analysis
Postgraduate Supervision Areas
Currently supervising the following research students:
Clement Tlhogo (Phil./PhD) -  Exploring the Socio-economic benefits of urban tourism in Botswana: The case of the new CBD in Gaborone
Omphile Maotwanyane, (MADVS) -  Assessment of job seeking experience among unemployed graduates in Gaborone
Selected Publications
Latang Sechele (2016). Unemployed Youth and Self-employment in Botswana. Mosenodi: Journal of the Botswana Educational Research Association, 19 (1), 30-42.
Latang Sechele (2016). Urban Bias, Economic Resource Allocation and National Development Planning in Botswana. International Journal of Social Science Research, 4 (1), 44-60.
Latang Sechele (2015). In their Own Words: Unemployed Young People on Tackling Youth Labour Market Entry Constraints in Botswana. Journal of Sociological Research, 6(2), 56-67.
T.T. Fako & L.T. Sechele (2011). Poverty, Dependency and Social Welfare in Botswana. In Osei-Hwedie, K & Osei-Hwedie, B.Z. (eds.). Issues, Challenges and Reflections on Social Development in Africa (pp128-151). Accra: GIMPA PRESS.