Picture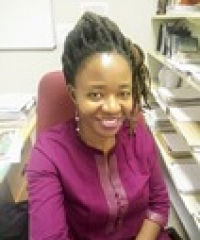 Professional Qualifications
PhD- Business Administration -Human Resource Management
MBA
BBA(MANAGEMENT)
Teaching Areas
Research Methods
Leadership
Human Resource Management
Industrial Relations
Introduction to Business Management
Research Areas
Employee relations
Industrial relation and labour relations
Human resource management
Postgraduate Supervision Areas
Employee relations
Human resource management
Selected Publications
Sokro E & Moeti-Lysson J, (2018).The role of host country nationals' support in expatriate adjustment and assignment success: a case of Ghana. African Journal of Business and Economic, 13(3), 95-113.
Moeti-Lysson, J., Sokro, E., & Courvisanos, J. (2017). Job Insecurity as a Predictor of Conflict in Botswana Construction Industry. Journal of Management Research, 9(2), 86-103.
Moeti-Lysson J, Courvisanos J & Sokro E (2017). Supervising Deviance: The Role of Supervisor/Employee Relationships in Workplace Deviance. World Journal of Management, 8 (1), 45 – 58.
Olumide Jaiyeoba, Brownhilder Neneh, Chux Gervase Iwu, & Josephine Moeti-Lysson, (2018). Impact of Leadership Styles and Market Orientation Behavior on Small Firms Performance in Botswana. Proceedings 4th Biennial  Conference, Africa Academy of Management (AFAM), 3-6 January 2018, School of Commerce, Addis Ababa University, Ethiopia