Staff Profiles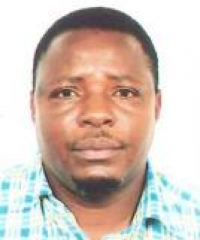 Office:
Block 236, Office 228
BSc (University of Botswana), MSc (Durham University, UK), PhD (University of Cape Town / RSA)
My areas of interest are:
Geochemistry and petrogenesis of kimberlites
Mineralogy and chemical composition of clay deposits in Botswana
Impact of mining and smelting activities on human health and environment in Botswana
Archean crustal evolution and cratonization processes
Geochemistry, petrography and geotectonic settings of different granitoids in Botswana
Selected Publications:
Tadesse, S. Bagai, Z. , Motsisi, T., Keotshotse, T., Kenalemang, T., Mabechu, B. (2011) Genesis of banded iron formation-related gold mineralization in the Mupane gold mine, Tati Greenstone Belt, Botswana. International Journal of Scientific Research, 1:73-85.
Zhai, M., Kampunzu, A.B., Armstrong, R.A., Bagai, Z. (2006) Sr and Nd isotope systematics of Francistown plutonic rocks, Botswana: implications for Neoarchean crustal evolution of the Zimbabwe Craton. International Journal of Earth Sciences 95:355-369.
McCourt, S., Kampunzu, A.B., Armstrong, R.A., Bagai, Z., (2004) The crustal architecture of Archean terranes in north-eastern Botswana. South African Journal of Geology 107:147-158.
Kampunzu, A.B., Tombale, A.R., Zhai, M., Bagai, Z., Majaule, T., Modisi, M.P. (2003) Major and trace element geochemistry of plutonic rocks from Francistown, NE Botswana: evidence for a Neoarchean. Lithos 71:431-460.
Bagai, Z., Armstrong, R.A., Kampunzu, A.B.,(2002) U-Pb single zircon geochronology of granitoids in the Vumba granite-greenstone terrain (NE Botswana): implications for the Archean Zimbabwe Craton. Precambrian Research 118:149-168.
Courses:
GEO 111 Introduction to Geology:  
GEO 207 Introduction to Geochemistry: 
GEO 301 Field mapping and techniques: 
GEO 313 Theoretical Geochemistry: 
GEO 401 Supervision of final year undergraduate research projects:
Previous courses at UB:
GEO 102 Introduction to Mineralogy: 
GEO 202 Optical Mineralogy: 
GEO 308 Metamorphic Petrology: 
GEO 301 Field mapping and Techniques:
Research Projects:
IGCP-SIDA 599 project (UNESCO/IUGS/SIDA) "Insights of the Early Earth"
☰