Staff Profiles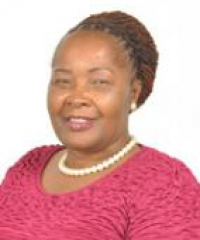 Department:
School of Nursing
Other Positions: 
Chair, Centre for HIV and AIDS Research
Member of working group AFYA BORA Global Health Fellowship
Past Positions:
Head, Department of Nursing Education Faculty tutor, Faculty of Education
Academic qualifications: 
PhD & MSc (Mental Health), University of California, San Francisco, MBA University of Botswana, B.Ed Nursing University of Botswana and Swaziland, Diploma General Nursing & Midwifery National Health Institute Gaborone.
Research interests: 
Family caregiving, HIV and AIDS prevention and professional issues
Currently working on a grant resubmission on Multi level intervention to improve the reproductive health of Botswana parents and adolescents in a view to maximize impact by examining delivery models. This is a follow up of a completed pilot trial adapted intervention on adolescents and their families on HIV prevention.
☰