Staff Profiles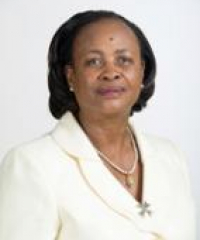 Department:
School of Nursing
Other Positions:  
Coordinator of The World Health Organisation Collaborating Centre For Nursing and Midwifery Development (WHOCC)
Past Positions:  
Head, School of Nursing; Director, WHOCC.
Academic Qualifications: 
PhD (Nursing), University of California, San Francisco, USA
MA (Adult Health) and MEd, Curriculum and Instruction, Teachers College, Columbia University, NYC, New York, USA.  BEd Nursing, University of Botswana and Swaziland
Research Interest:  
Adolescent sexuality and risk-taking behaviors, adolescents living with HIV and  aids, self and family symptom management of people living with HIV and aids, orphans and vulnerable children, sexuality and culture, community home based care (CHBC). Non-communicable diseases, women and health.  Roles and responsibilities of sub-Saharan African nurses and midwives.
On-going Research: 
Access to quality home-based care by mentally ill patients in Botswana, family planning.
☰