Staff Profiles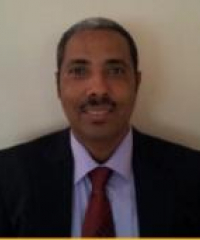 Office:
Block 236, Office 233
BSc (Addis Abeba University, Ethiopia), MSc & PhD (University of Dar-es-Salaam, Tansania)
My areas of interest are:
Surface water and vadose-zone hydrology
Hydrological risk analysis
Integrated water resources management and modeling
Optimization, modeling and assessment of climate change, water and civil infrastructure development (dams, water supply, sanitation, irrigation, industry, etc.)
GIS and remote sensing-based modeling of hydrologic and hydraulic systems, and application in groundwater, water conservation/dams, roadway/bridge river crossings, etc.
Selected Publications:
Books:
Alemaw, B.F. (2012) Integrated Modelling and Assessment Systems: Development and Application for Water Resources Variability and Climate Change Evaluation in Southern Africa. LAMBERT Academic Publishers, Saarbrucken, Germany, pp284.
Refereeed Journal Articles:
Alemaw, B.F., Onema, J.M.K., Love, D. (2013) Regional drought severity assessment at a basin scale in the Limpopo drainage system. Journal of Water Resource and Protection (accepted)
Ngongondo, C., Xu, C-Y., Tallaksen, L.M., Alemaw, B.F. (2013) Flood frequency under changing climate in the upper Kafue River Basin, southern Africa: a large scale hydrological model application. J. Stochastic Environmental Research and Risk Assessment, 10.1007/s00477-013-0724-z.
Alemaw, B.F. (2012) Hydrological modeling of large drainage basins using a GIS-based hybrid atmospheric and terrestrial water balance (HATWAB) model. Journal of Water Resource and Protection, 4:515-522)
Ngongondo, C., Xu, C-Y., Gottschalk, L., Alemaw, B.F. (2011) Evaluation of special and temporal characteristics of rainfall in Malawi: a case of data scarce region. Theoretical and Applied Climatology, 106:79-93.
Alemaw, B.F. (2010) Flood Hazard forecasting and geospatial determinants of hydromorphology in the Limpopo Basin, southern Africa. Journal of Disaster Advances 3:571-581.
Alemaw, B.F., Chaoka, T.R. (2008) A parametric daily precipitation model application in Botswana. Botswana Journal of Technology, 17:41-47.
Alemaw, B.F., Chaoka, T.R., Totolo, O.,(2006) Investigation of sustainability of rain-fed agriculture through soil-moisture modeling in the Pandamatenga plains of Botswana. Journal of Physics and Chemistry of the Earth, 31:960-966.
Courses:
GEO 251 Groundwater and Society:  
GEO 205 Introduction to Hydrogeology: 
GEO 602 Surface water and vadose-zone hydrology: GEO 610 Stochastic hydrology: 
GEO 605 Remote sensing and GIS applications in hydrogeology GEO 607 Integrated water resources management 
GEO 701 Supervised research and dissertation
Research Projects:
NUFU water sciences project "Capacity building in water sciences for improved assessment and management of water resources": a regional network research project of the University of Botswana in co-operation with the Universities of Oslo, Malawi and Western Cape (2007-2011; principal co-investigator/project manager)
Groundwater resource evaluation projects in Botswana
Basin hydrology and water resources projects in various basins in Botswana, including Limpopo, Okavango, Orange and Zambezi basins
Integrated water resources management projects (an initiative with the International Water Managament Institute (IWMI)/CGIAR) in the Limpopo basin"
☰