Staff Profiles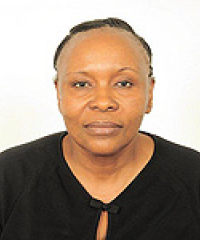 Department:
School of Nursing
Academic qualifications: 
PGD (HIV/AIDS) Stellenbosch University, South Africa;  MCur (Psychiatric Nursing) Rand Afrikaans University, South Africa;  B.Ed. (Nursing)  University of Botswana, Botswana; MW, GN (National Health Institute, Botswana.
Research Interest:  
Access to mental health, HIV and AIDS, home based care and palliative care.
Ongoing Research:
Norms and Beliefs related to Cervical Cancer Screening Amongst Women aged 25-49 in Botswana (U54); Access to Quality Mental Care Services by Mentally ill Patients in the Community Home Based Care Programme.    
☰