Staff Profiles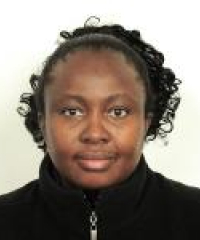 Department:
Computer Science
Dr Eyitayo is  Senior Lecturer in the Department of Computer Science,University of Botswana. She has a B.Sc. in Computer Science and  Masters in Information Science both form the University of Ibadan. She also has a post Graduate Diploma in Management from the University of Southern Queensland Australia  and a Phd in Library and Information Studies from the University of Botswana.
Her career with the University of Botswana started in 1995 as a Faculty Computer specialist and later as Assistant User Support Manager in the Information Technology Unit.  She worked in this position for over seven years providing Computer Software and Hardware support to students, academic and non-academic Staff. She was later appointed a lecturer in Computer Science department in 2002 Prior to joining the University, she worked at both the International Institute of Tropical Agriculture (IITA), Ibadan and the Kenneth Dike Library, University of Ibadan. She has both practical and theoretical skills which readily comes to play in her teaching and  research work.
She has published articles addressing different issues in Information Technology. She also has to her credit 10 co-authored books at primary, secondary and tertiary levels. Her research interests are in Enterprise Architecture, Information Systems, Information management Skills, Project Management and End user support in ICT Skills.
☰