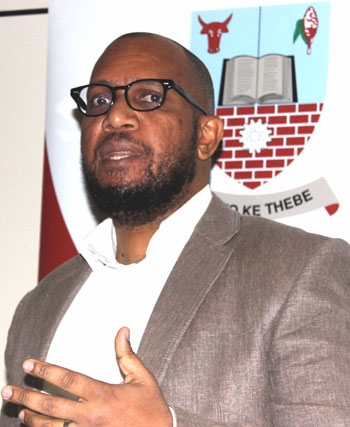 University of Botswana and University of Pennsylvania's 13-year collaboration reached yet another milestone recently when the two institutions once again came together to offer UB students in the medical field grant writing and research training.
The two-day training aimed at equipping participants with research skills with particular emphasis on the impact of cancer on HIV, attracted experts from UB and UPenn with vast experience in mentoring, research methodology, viral oncology, cancer therapeutics, and behavioral studies.
The participants were trained and mentored on how to apply for UPenn research grant. Candidates were mentored on how to write a pilot grant, as well as to design and implement a research study.
Dean of the Faculty of Medicine, Dr Oatlhokwa Nkomazana, said UB, government and UPenn boasted 13 years of working together building capacity in health care, education and research in Botswana.
"Through this, we will introduce two novel programmes, including year-out options for medical students to participate in mentored research projects, and career mentoring for students interested in biomedical research. We also offer pilot grant funding for two mentored research pilot projects annually at P125, 000 each that link a faculty member with a scientific mentor from UB and UPenn," said Dr Nkomazana
Meanwhile, participants were also capacitated on ethical conduct of research, protection of human subjects, manuscript and grant writing skills, research methodology, data analysis, and biostatistics. Other activities that unfolded during the event included reviewing of research methodologies for UB staff members who had been offered UPenn grants to conduct the study on Cancer in HIV Subjects in Botswana.
Highlighting the background on cancer and HIV in Botswana, UB Department of Family Medicine and Public Health lecturer, Dr Billy Tsima, said risk of cancer was not only seen in immunosuppressed HIV patients but in organ transplant patient as well.
Dr Tsima added that HIV may not necessarily be the direct cause of the cancers as it was not known to be oncogenic. However, the virus was known to induce the production of various cytokines and growth factors, which could act as growth promoters.
He also said HIV immunosuppressed patients seemed to have higher rates of virus-associated cancers (compared to general population). HIV immunosuppression reduces patient's ability to fight other viruses including oncogenic virus and thus leading to cancers such as cervical cancer and liver cancer, noted Dr Tsima.