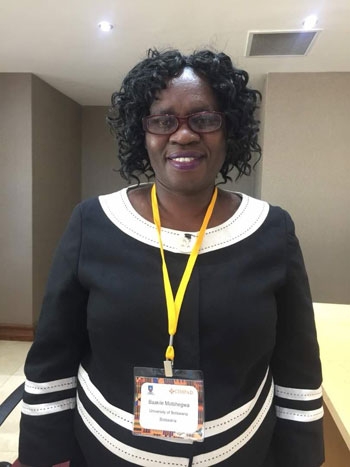 Professor Baakile Motshegwa has been appointed the Assistant Vice President of the Consortium for International Management, Policy and Development (CIMPAD).
The appointment was made during CIMPAD's 11th International Conference held in Gaborone on June 26-28, 2018. The theme of the conference was "Priorities for the Future: Good Governance, Health and Safety, Social Justice and Economic Equity".
Professor Motshegwa is an Associate Professor in the Department of Political & Administrative Studies Specialising in Human Resource Management and Industrial Relations. She is the first Motswana woman to be appointed Associate Professor in Public Administration in Botswana.
Professor Motshegwa holds a BA in Public Administration and Political Science from the University of Botswana and M.Sc. in Human Resource Management from Manchester United, United Kingdom. She completed her Doctorate Degree in Management at The University of Newcastle in Australia in 2008.
She has held different positions in both government and the private sector. She started her career at the Directorate of Public Service Management (DPSM) as a Personnel Officer but later joined Private sector.  Professor Motshegwa also held managerial positions in various organisations such as Motor Company of Botswana, Bank of Botswana and Flowtite before joining the University of Botswana in 2001.   
Professor Motshegwa has facilitated several workshops. She is member of the Inter-nation Institute in her profession. She was a member of the Botswana Power Corporation (BPC) board from September 2013 to October 2017 and chaired several board committees.