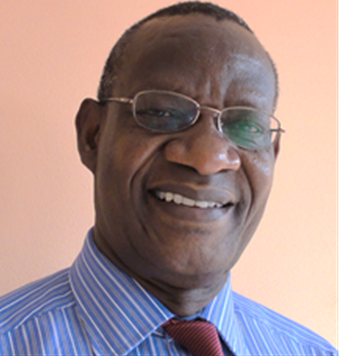 Dean of the Faculty of Health Sciences, Professor Yohana Mashalla, has been appointed University of Pennsylvania Centre for Global Health (CGH) international scholar for a period of three years effective April 2018.
Professor Mashalla's appointment is in recognition of his contribution to the University of Pennsylvania (UPenn) and University of Botswana (UB) partnership; the Afya Bora Consortium of universities, including the University of Washington (Seattle), John Hopkins University, University of California, San Francisco and UPenn from the United States of America; and four African universities, including University of Buea (Cameroon), Makerere University (Uganda), Muhimbili University of Health and Allied Sciences (Tanzania) and University of Nairobi (Kenya).
As a CGH (UPenn) international scholar, Professor Mashalla is expected to enhance Penn Global Health training as a guest lecturer in global health courses. He is also expected to help UPenn Global Health track trainees and non-US trainees enrolled in CGH-affiliated programmes' to connect with global health professionals and further involve trainees and non-US trainees enrolled in CGH-affiliated programs in research.
In addition, Professor Mashalla is expected to share his research, expertise and networks with UPenn through participation in UPenn events and meetings targeted to CGH international scholars in addition to other CGH events whenever possible, and to promote CGH events and opportunities within his networks. His appointment, therefore, is in line with the UB strategies for engagement and internationalisation, and will strengthen UPenn and UB partnership and collaboration in scholarly activities.
Professor Mashalla's future plans are to ensure sustainable partnership with UPenn. He intends to establish networks with other CGHs from other countries and work closely with the UB academic community, specifically faculties of Health Sciences, Medicine and Social Sciences staff to explore and establish collaborative research ventures with UPenn and other international scholars. In addition, Professor Mashalla plans to develop a global health programme and establish a CGH at UB. These initiatives aim to enhance global health training and advance the frontiers of knowledge through research, and increase the quality and research per capita.
Professor Mashalla holds a Doctor of Medicine (MD) degree from the University of Dar es Salaam in Tanzania. He also holds a PhD degree in clinical respiratory physiology obtained through a sandwich programme between the University of Dar es Salaam and the University of Leiden, The Netherlands. He is a full professor in basic medical sciences (Medical Physiology).
Professor Mashalla is an experienced academic with over eighty scientific research output in peer reviewed journals. Apart from academic and research work, Professor Mashalla has held different leadership positions in institutions of higher education. In that capacity, he has forged and sustained several partnerships and collaborations with institutions of higher education.
As Dean of the Faculty of Health Sciences at UB, Professor Mashalla has enhanced engagement with other institutions, collaborated with staff from Afya Bora Consortium of universities to develop global health modules and research collaborations.
Notable contributions include the development of the global health training modules which the Afya Bora Consortium is currently using to train leaders for global health in the sub Saharan Africa region; the D43 HIV Clinical Research Training Programme for Botswana; D43 Injuries and Trauma Research Training for Botswana, Peo - Planning for NCDs Research Centre of Excellence in Southern Africa project, and development of a MSc (Biostatistics) training programme at the University of Botswana.