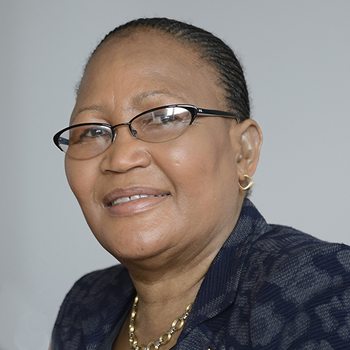 Former Bank of Botswana Governor, Ms Linah Mohohlo, has been appointed Chancellor of the University of Botswana for a period of five years with effect from July 19, 2017.
A statement from Acting Chairperson of Council, Mr Mathias Chakalisa, says the President, Mr Mokgweetsi Masisi, appointed Ms Mohohlo as per Section 7 (1) of the University of Botswana Act of 2008.
Ms Mohohlo is an experienced leader, having served in different capacities locally and internationally. Further, the statement says Ms Mohohlo has a firm and grounded understanding of the University which she served she served in various capacities over the years and notably the UB Foundation.
She takes over from President Masisi whose appointment as the fourth Chancellor on July 5, 2017, followed the death of Sir Ketumile Masire in June of the same year. Consequently, Ms Mohohlo's appointment makes her the fifth Chancellor of the University of Botswana and the first woman and third none head of state to hold such a position.
The inaugural Chancellor was Sir Ketumile who held the position during his tenure as state president from 1982 until 1998 when he retired from the presidency.
Sir Ketumile then passed the baton to former President, Mr Festus Mogae, who retired from the presidency in 2008. Sir Ketumile would make history when he was appointed the third Chancellor and the first none head of state to hold such a position in September 2008.
The appointment of a chancellor who is not a sitting president follows amendment of the University of Botswana Act in 2008 after a task group was set up in 2004 to review the governance and management structures of the university.
The task group recommended, among others, that the position of chancellor be 'divorced' from the first office of the land - the presidency of the Republic.