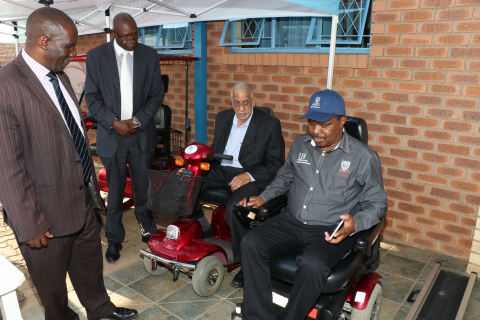 Laurelton Diamonds handed over disability equipment to the Disability Support Services Unit of the University of Botswana on October 16, 2019.
The equipment worth over P400 000, is part of new assistive technology equipment procured as part of Laurelton Diamonds Botswana's US100 000.000 donation to University of Botswana Disability Support Services Unit (DSSU).
The role of the Disability Support Service Unit is to ensure that students with disabilities enrolled in the University of Botswana are provided with equal educational opportunities.
As a result, the Unit plays a critical role in facilitating access of students with disabilities in both curricular as well as co-curricular activities. Central to the strategic role of DSS is to lobby and advocate for institutional policies and procedures that are inclusive and responsive of the needs of students with disabilities at UB.
This recent addition to the facilities at the Unit will further strengthen the University of Botswana disability support services by promoting access and participation among students with disabilities which is one of the key strategic priorities of the University of Botswana.