This year's University of Botswana Foundation Annual Fundraising Gala Dinner was held on September 14, 2018 under the theme Nurturing a Knowledge-based Economy through Alumni Engagement, and the Guest Speaker was Mr Balisi Bonyongo - Managing Director, Debswana Diamond Company.
Nurturing a Knowledge-based Economy through Alumni Engagement spoke to UB alumni to volunteer their time and efforts to advance education and presented them with opportunities to become active ambassadors of their alma mater and give back to their University. 
Recent studies have identified knowledge as a major factor of production and a sustainable resource for the future. As the largest premier tertiary institution in the country and a crucial stakeholder in this area, the University of Botswana continues to explore different avenues to nurture this engine of growth. 
Alumni engagement offers great potential to develop the much needed resources to drive Botswana into a knowledge-based economy. The dinner-dance was an excellent opportunity to promote conversations to bring alumni on board.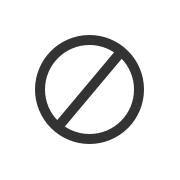 Sponsored by: Investec; Ministry of Tertiary Education, Research, Science and Technology; Dynamic Insurance; Letshego; AON; IDM; BOCRA; Toyota; Stanbic; Hollard; Debswana.