The University of Botswana in collaboration with the Directorate on Corruption and Economic Crime (DCEC) on March 8, 2018 brought together representatives from the business sector, government and the media for a business seminar on ethics in business.
Themed Pioneering Business Ethics in Botswana, the seminar sought to explore and sensitise the public and private sector on factors that compromised fair business practices through unethical practices. UB and DCEC have established a Botswana Business Ethics Forum (BBEF) which among its objectives is to advocate for ethics in business through stakeholder involvement.
Acting Senior Assistant Director (Corruption Prevention Division – DCEC), Ms Mophutholodi Molatudi, said BBEF was an outcome of collaboration between UB and DCEC. Its aim, she said, was to mainstream good governance and sound business ethics in all sectors of the economy.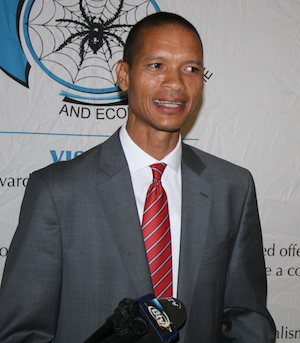 Ms Molatudi said the Francistown seminar's aim was to bring together all critical stakeholders from different companies and organisations to discuss issues regarding business ethics and to mainstream the anti-corruption agenda into the private sector and business community initiatives nationwide.
"Today's business ethics seminar is an integral part of Botswana's drive to 'zero tolerance to corruption' and delivers another message that 'ethics is a critical factor in business success' hence the theme 'Pioneering Business Ethics in Botswana," she added.
BBEF Chairperson, Mr Rabana Mmereki, who is also a lecturer in the Faculty of Business, said UB and DCEC signed a memorandum of understanding in 2013 to address growing concerns of unethical practices in business in the country. Mr Mmereki said given UB's strength in research, teaching and stakeholder engagement, their aim was to find ways of influencing national policy.
He added that they decided to hold the seminar in Francistown with the aim of expanding to other areas outside Gaborone, and the intention was to also have phone-in programme on radio Botswana.
Giving a keynote address at the seminar, Acting Deputy Vice Chancellor Academic Affairs, Professor David Sebudubudu, lamented that the private sector continued to be riddled with corrupt practices that militated against good corporate governance.
Therefore, he said it was imperative for the private sector to ponder soberly on issues of corruption, fraud and anti-competitive practices to devise appropriate strategic interventions to restore public confidence. Professor Sebudubudu called for cultivation of ethical practices as early as primary school level.
The Acting Deputy Vice Chancellor also highlighted the importance of the BBEF in entrenching a culture of ethical practices in business and addressing issues such as corruption to promote accountability and good corporate governance.