Picture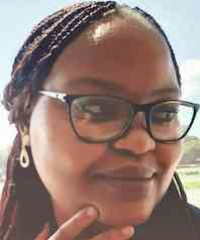 Position
Senior Technician
Professional Qualifications
BSc Computer Science (University of Botswana)
Brief Biography
S

KILLS
Professional Skills: Web Development & Content Management (Drupal, Wordpress, Joomla), Change Management (Manage Engine), Risk Management, Project Management (Agile, Scrum, Waterfall), Resource Management, Technical Training, Relationship Management. Enterprise Resource Planning solutions (Oracle, PeopleSoft, SAP), System & Server Administration including AD Admin, user, email and domain management.
IT Service Management: managing and supporting technical and customer interactions in the deployment of enterprise wide ITSM solutions that encompass incident, problem, and change management, asset management, user account management, reporting, including the design and delivery of training.
IT Governance: facilitation, coordination, and development of strategy, policy, and standards for enterprise wide IT Governance for small and large organizations.